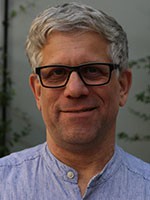 Prof Muki Haklay, University College London, delivered an a UCD Engaged Research virtual seminar on 8 March 2023 exploring "Doing excellent research with citizen science – opportunities and challenges".
Prof. Haklay is a Professor of Geographic Information Science in the Department of Geography at UCL. His research focuses on environment and society relationships, and he is the co-director of the UCL Extreme Citizen Science group. Prof. Haklay is renowned for the wider societal and economic impact of his work using citizen science approaches.
The UCD Engaged Research seminar series organised by UCD Research brings expert insights from national and international authorities on engaged research to the UCD community. Learn from experts in the field about how engaged research practices can benefit your research and your research impact.